The Project:
AWE Limited (MITSUI) An Australian based oil and gas exploration and production company with infrastructure and operational interests in Australia, New Zealand, UK, Indonesia, Yemen and Argentina.
AWE needed i an ICT network infrastructure able to seamlessly connect all sites from multiple locations around the world - including land based offices, on and off-shore facilities, temporary locations and employees/contractors in transit.
"A thorough review of available technologies, found WanMatrix to be the best solution for providing the optimum blend for safe, secure, high availability links that integrate diverse locations and services into a cohesive, enterprise wide ICT identity in a physically challenging environment."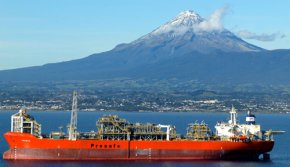 The network needed to provide a reliable and predictable user experience within a standardised corporate environment. All services at all locations needed to be delivered within the context of a single, integrated enterprise-wide domain, whilst maintaining superior performance and connectivity under challenging environmental conditions.
The Solution:
FooForce Pty Ltd, an Australian IT systems integration and support company, were engaged by AWE to develop the core routing solution. The first requirement was a enterprise level site connectivity solution - to provide the glue required to join and hold the pieces together and deliver them as a unified whole.
AWE chose the FooForce WanMatrix failover router solution to provide flexible, enterprise-class secure routing services capable of scaling and integrating multiple xDSL, wireless and 1-10Gbps ethernet ports.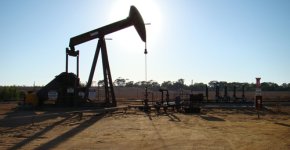 The Results:
The successful roll-out represents a world first for deployment of an integrated, single domain solution of this type - connecting multiple branch offices, oil and gas production and exploration facilities world-wide in a unified single domain. The AtomicIT solution cost-effectively delivers the critical, real time data, voice and video communications that AWE needed to significantly expand and improve its operational efficiency.

How it works
Reliable, instant connectivity is vital to oil and gas producers. Disruptions or delays in critical communications are often costly and can pose a danger to people, equipment and operations.
FooForce WanMatrix failover routers deliver the high performance, reliable and flexible communications solution that AWE needed to overcome the performance limitations and high cost associated with providing high bandwidth and redundant connectivity solutions.
FooForce WanMatrix Failover Routers can aggregate multiple poor quality communication links in a way that enables the cost-effective delivery of mission-critical information including production and other delay-sensitive data.
Strategic & Operational Benefits:
The FooForce WanMatrix failover router provides significant benefits where multiple Internet links are connected
Improve business continuity by providing disruption-free broadband connectivity
Ramp up access to resources by aggregating bandwidth
Ensure continuity for essential business functions by giving high priority to important services. Delivers time-sensitive voice, video and security applications
Optimise use of corporate resources with secure access from remote locations
Cost-effectively inter-connects connects multiple remote locations to corporate, land-based facilities
Rugged design withstands harsh environmental conditions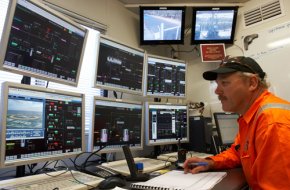 AWE needed to establish and maintain high availability, remote links over large distances to provide a network capable of delivering reliable, high-speed, data, voice and video connectivity. Delays caused by lost connectivity have been significantly reduced with FooForce WanMatrix failover solutions that can deliver more reliable connectivity and the advanced services needed to seamlessly bridge geographically dispersed, land-based and remote facilities.
AWE requires connectivity that can accommodate highly varied combinations of range, capacity, security, and reliability, even in very challenging conditions like those found in the Australian outback and Indonesian tropics.
FooForce WanMatrix failover provides a single solution in several package options - depending on the connectivity options and environmental conditions at any particular location.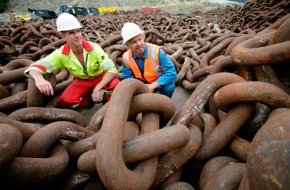 Benefits to End Users
Allow branch office servers and applications to communicate as if they were on the same LAN, - even when operating over multiple sets of firewalls.
Provide dynamic and intelligent failover for critical services
Provide secure, easy connectivity for remote personnel.
Allow for progressive Integration of new services without interruption to overall connectivity.
Allow for integration of Cloud computing.
Provide optional full service level support for both initial configuration and long term administration

By Anonymous Coward